Seminar room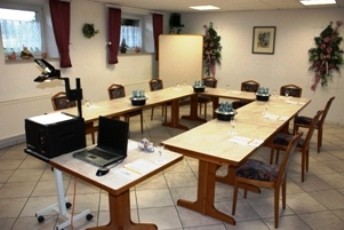 A successful seminar depends on many different elements. One of these we wish to offer you. Whether you are planning a conference a large scale or a small retreat, we are happy to offer you for any occasion the perfect setting. In our premises find groups between 10 and 60 people.
With communication technology (screen, flipchart, etc.) and a supporting program according to your wishes, we will contribute to your success in business meetings, conferences and seminars.
In addition our house disposes of variably divisible rooms from 10 to 60 people.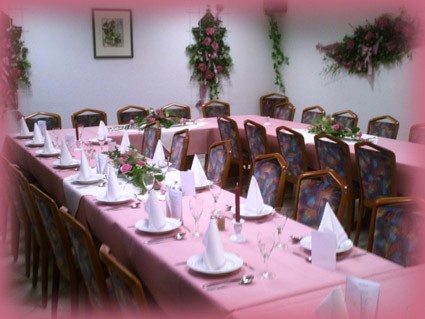 Pleasure needs rest and relaxed surroundings. Whether family parties like birthday, wedding or company arrangements like Christmas celebrations and jubilees, in our rooms find you exactly the right ambience for a successful party.